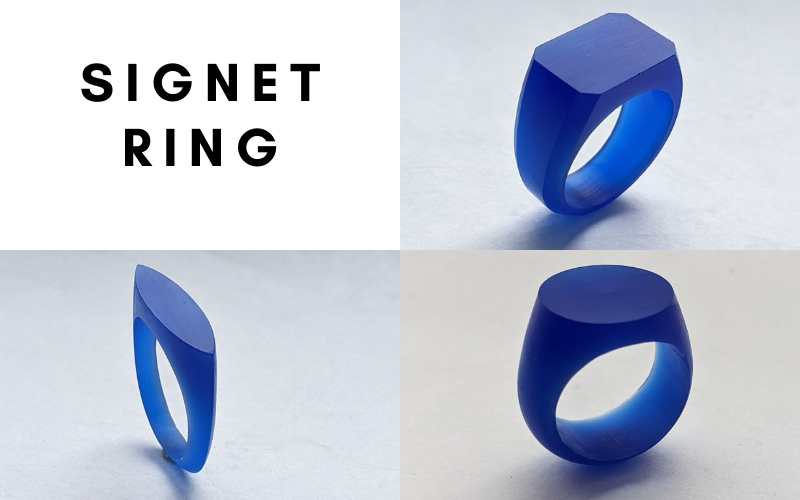 Another classic ring to make in wax. Wax makes it easy to file your ring perfectly into that flat top. And getting the top perfectly flat? That's just patience and practice.
This class is perfect if you want to make a classic ring. Or make a modern version of the classic! Signet rings come in many shapes and sizes.
Is this what you're looking for? Then don't wait
And
Hi I'm Sandy. I learned jewellery making, including wax carving, at the school of jewellery in Dublin. After finishing my course, I taught at the school for a year and I also taught a wax carving workshop at Lucy Walker Jewellery in Kuala Lumpur.
After learning all the basics of wax carving, I practiced and experimented A LOT. Something didn't work out the first time I tried it? No problem, just try again (and again and again…) until it does work! Practice really is the only way to get better at something :)
I made this class to help you in your wax carving journey. It's made with love (and some exasperated sighs and curses when things don't go like I want them to). I love wax carving and I'm excited to teach you!