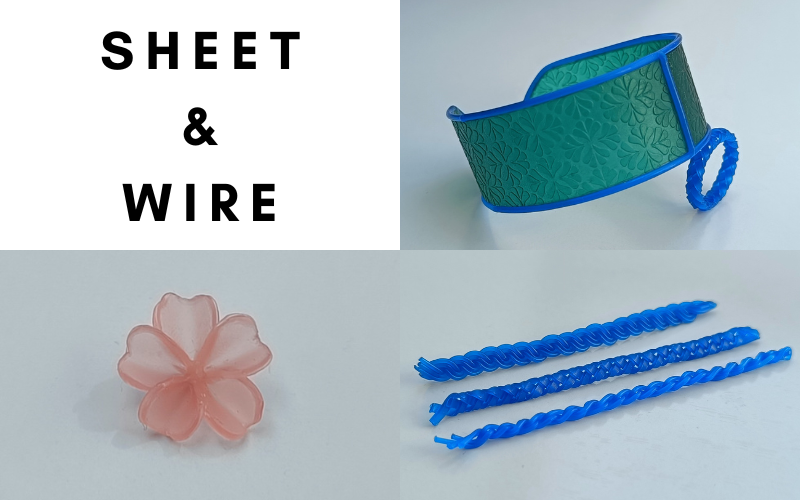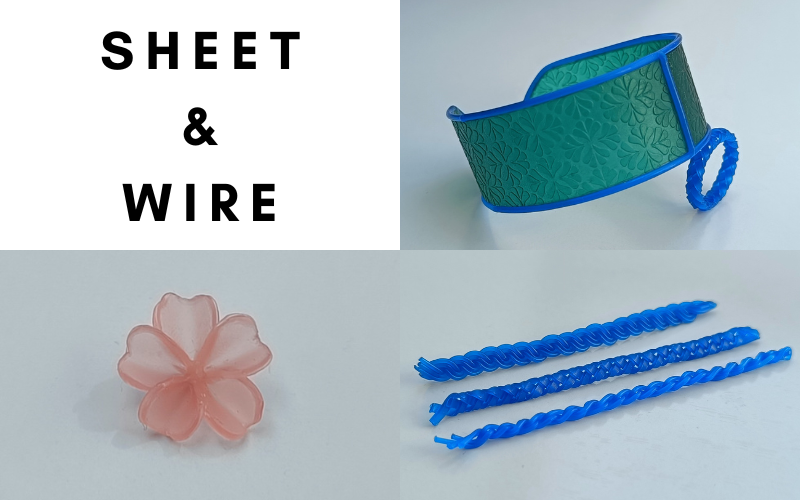 Sheet wax and wire wax are completely different from hard waxes. The wax is pliable by design, so it's very easy to shape. You can use it to make small and delicate pieces, go big and make fun and impractical pieces, and everything in between. This class is perfect if you're new to sheet and wire, and want to experiment and try out loads of different techniques and pieces. You'll learn how to work with and shape the soft waxes, make different variations using the same starting wax, a variety of ways to texture sheet wax and how to join and melt the wax noticeably and unnoticeably. This class doesn't cover making settings for stones!
Techniques covered
Multiple ways to texture sheet wax
How to move, shape and work with sheet
Twisting, braiding, curving, folding wire
Make sheet bangles
Sheet and wire rings
How to disguise joins on rings
How to create flowers
The versatility of simple shapes
Experimentation!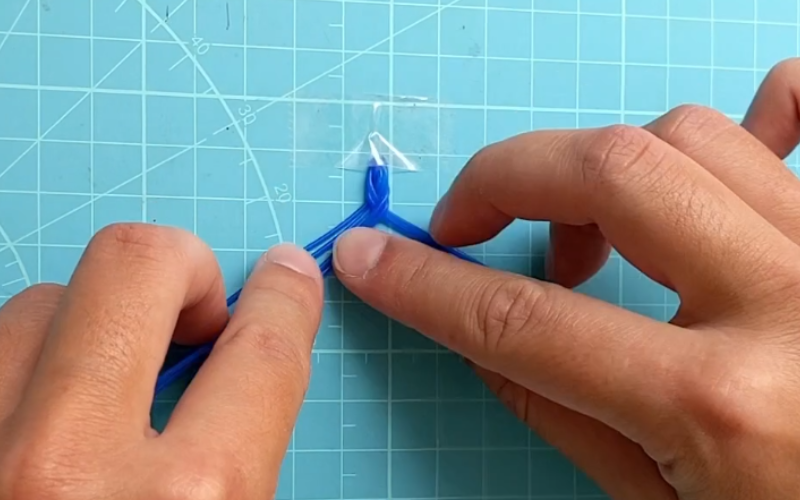 Tools and materials
Essential
Sheet wax
Wire wax
Wax heating pen
Ring mandrel
Bangle mandrel
Wax carving tools
Stanley knife
Optional
Tools for texturing (samples shown in class)
Stencils and cutters
Rolling mill or rolling pin
What's included
117 page PDF with photos and written instructions. You can download the PDF for easier access.
7 instructional videos, around 2 hours total
Opportunity to ask questions
Lifetime access to all the material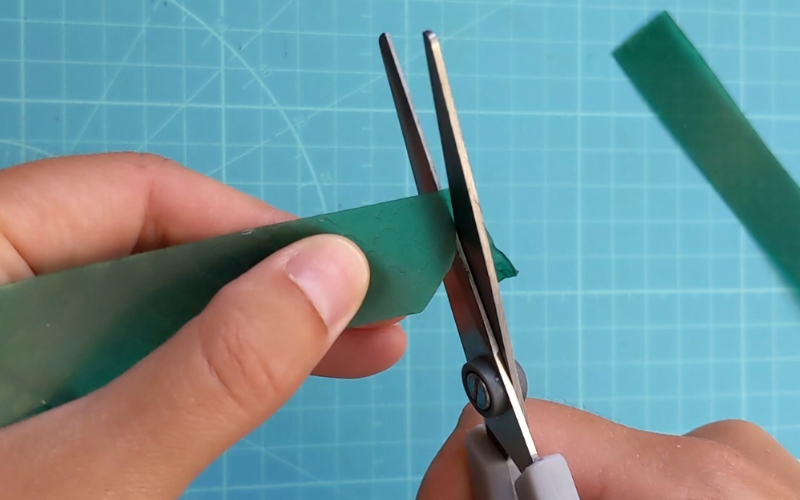 Sound good? Then don't wait and
Tutor
Hi I'm Sandy. I learned jewellery making, including wax carving, at the school of jewellery in Dublin. After finishing my course, I taught at the school for a year and I also taught a wax carving workshop at Lucy Walker Jewellery in Kuala Lumpur. After learning all the basics of wax carving, I practiced and experimented A LOT. Something didn't work out the first time I tried it? No problem, just try again (and again and again…) until it does work! Practice really is the only way to get better at something :) I made this class to help you in your wax carving journey. It's made with love (and some exasperated sighs and curses when things don't go like I want them to). I love wax carving and I'm excited to teach you!