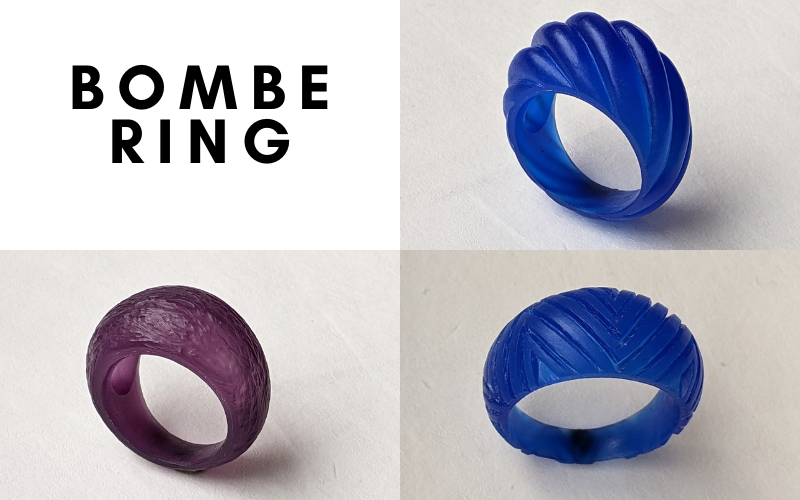 A bombe ring is a classic to make out of wax. Wax makes it easy to get that beautiful curved outer shape of the ring. After you learn how to make the ring, you can finish it however you like. It has a lot of surface area, plenty of space to texture.
This class is perfect if you want to make different shaped rings. You'll learn how to taper a ring band, make a high dome, remove wax to reduce weight and cost and finish it all in a way that makes it still comfortable to wear.
Is this what you're looking for? Then don't wait
And
Hi I'm Sandy. I learned jewellery making, including wax carving, at the school of jewellery in Dublin. After finishing my course, I taught at the school for a year and I also taught a wax carving workshop at Lucy Walker Jewellery in Kuala Lumpur.
After learning all the basics of wax carving, I practiced and experimented A LOT. Something didn't work out the first time I tried it? No problem, just try again (and again and again…) until it does work! Practice really is the only way to get better at something :)
I made this class to help you in your wax carving journey. It's made with love (and some exasperated sighs and curses when things don't go like I want them to). I love wax carving and I'm excited to teach you!