Use your eyes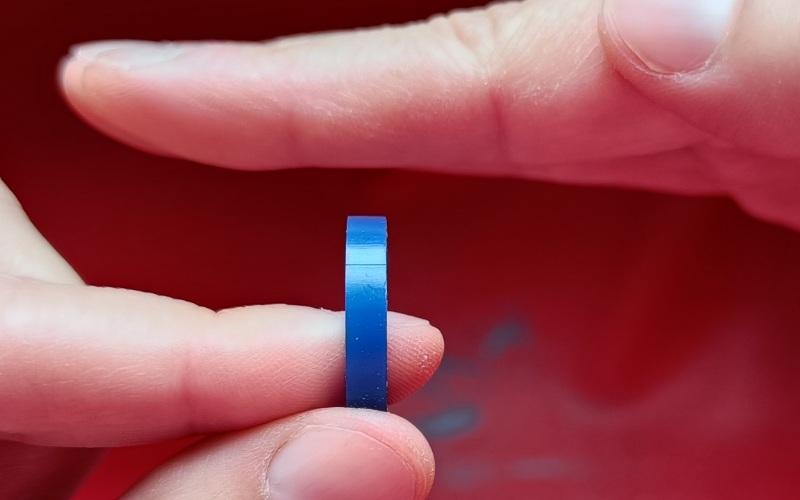 Remove background
You're looking at your piece of jewellery, trying to decide if you can move on to the next stage or if maybe you should remove some more wax. But it's hard to concentrate on your piece.
You see the mess on your bench behind the piece, from the corner of your eye you see the cup of coffee you forgot about, and hey there's that stone you've been looking for!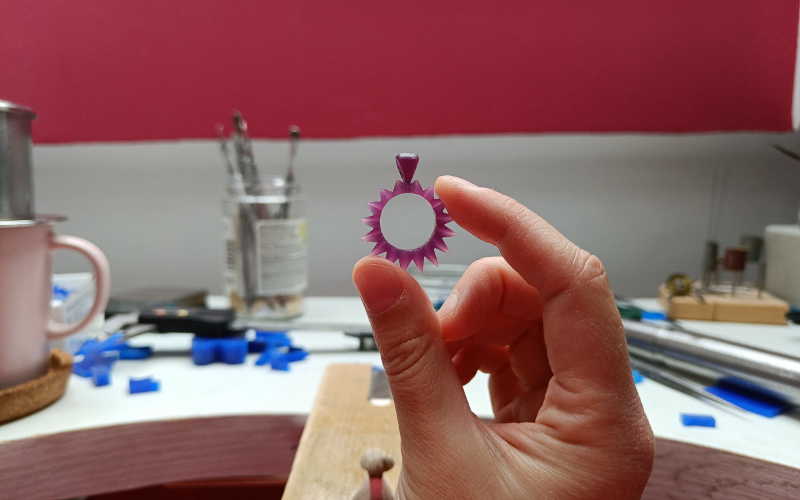 It's hard to concentrate on your piece when there's so much going on around it.
By placing your hand behind the piece you remove some of the immediate distractions.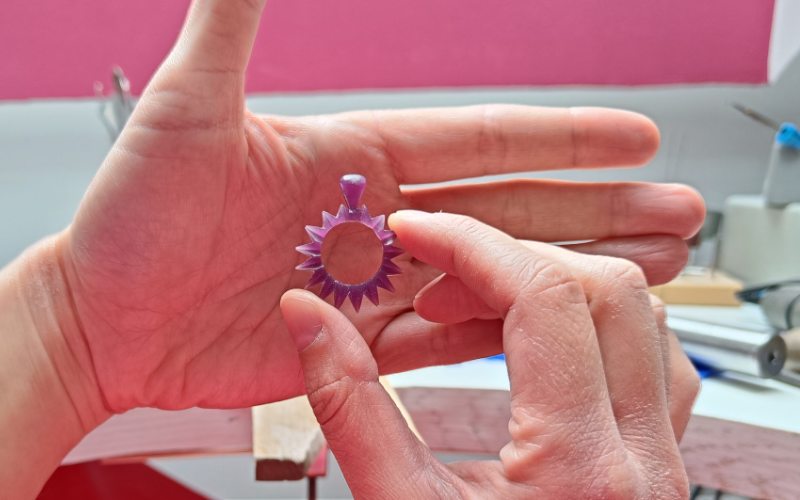 With a neutral background, it's much easier for your eyes to focus on the wax and ignore what's going on around the hand. Now you can really check your piece over and decide if it's time to move on to the next stage.
Make the space smaller
Another way to focus the eyes is by making the space you're looking at smaller. My favourite way to do this is by holding the wax in my calipers.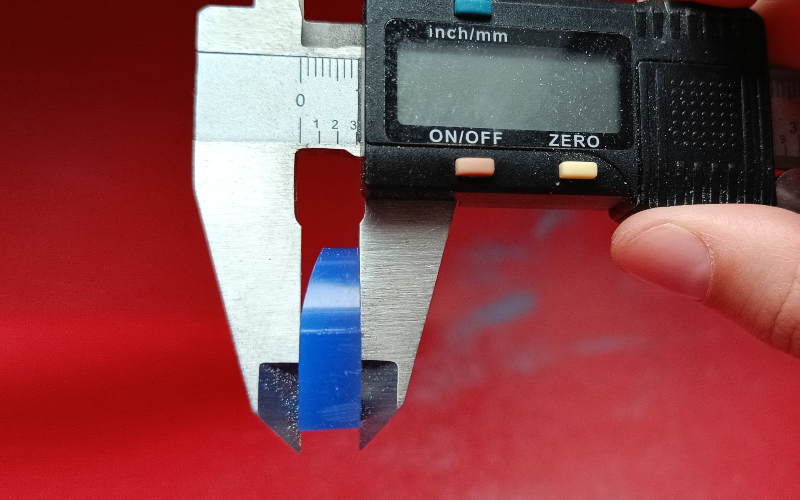 I'm not using the calipers to measure anything, I'm using them to make the place I'm looking at very small and specific.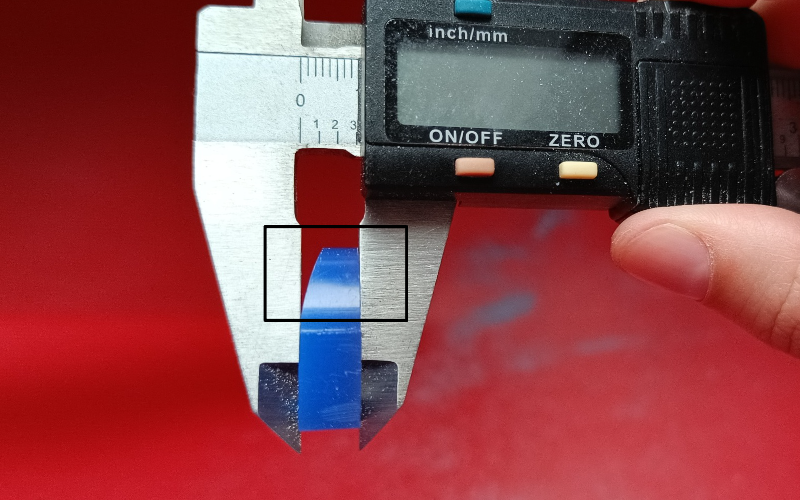 With the wax framed like this, it's much easier to spot inconsistencies.
Calipers are the easiest tool to do this with, but they're not the only one. A set square works in a different but similar way.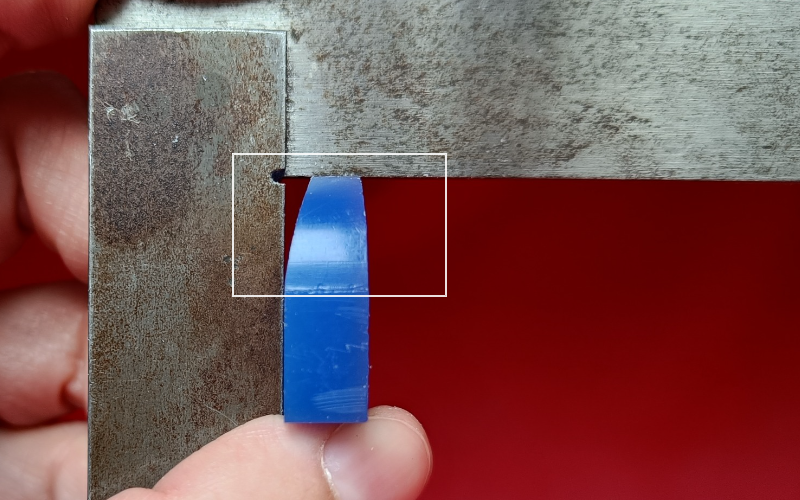 Get creative and see which one of your tools can help you make the space you're looking at smaller!
Mimic the shape
The easiest way to see if something is flat, is by comparing it to something else that's flat. It's how a set square works. But sometimes you just need a quick visual to see you're going in the right direction without the hassle of a set square.
Simply holding your hand flat over the piece does the trick.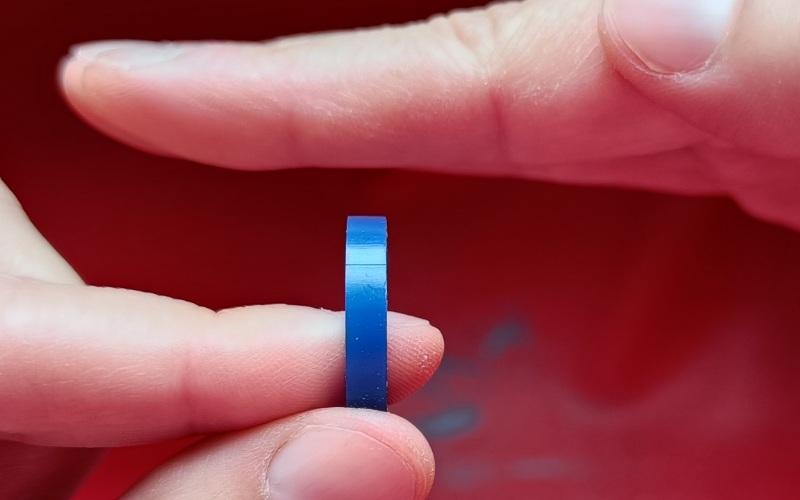 You make the space you're looking at smaller this way, and it's easy enough to see if your wax follows the line of your hand.
Look towards the back
What part of the wax are you actually looking at when you're checking it?
The most obvious part to check would be the section in the rectangle.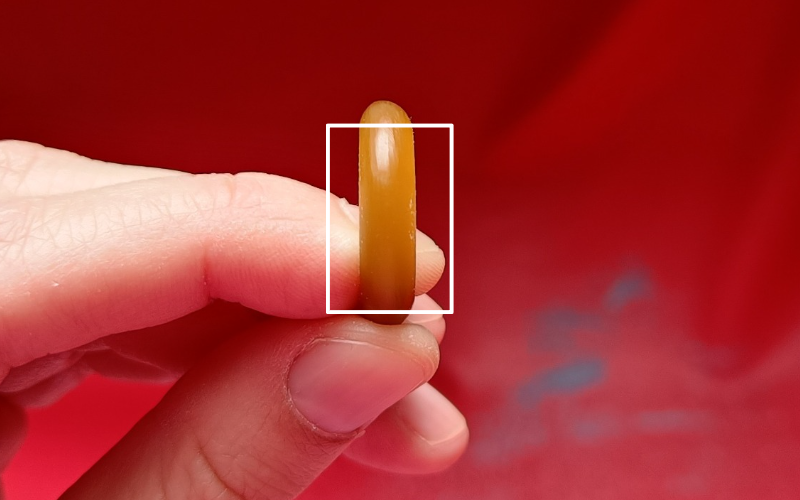 It's right in front of you for a reason right?
It's really hard to see if something is flat or has a symmetrical curve right in front of you. The wax that comes behind it is obscuring your view. You need some empty space around the wax to get a good look at the shape.
When you want to check a curve (or any kind of shape), you look towards the back of your piece.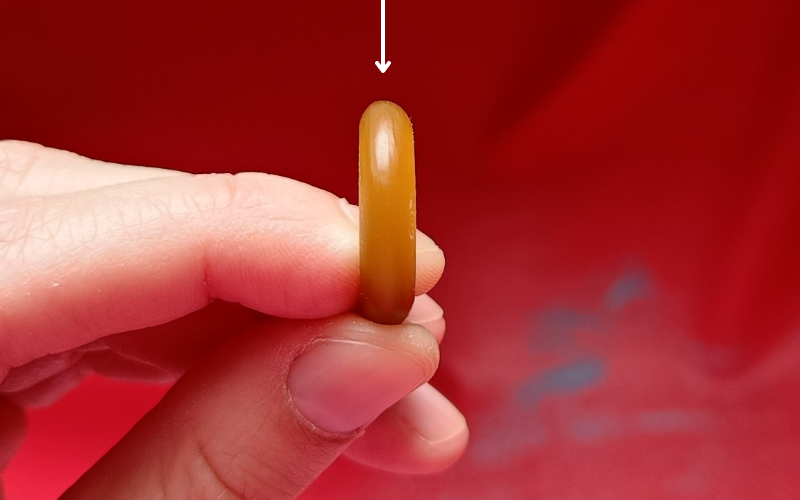 The curve comes perfectly into view that way!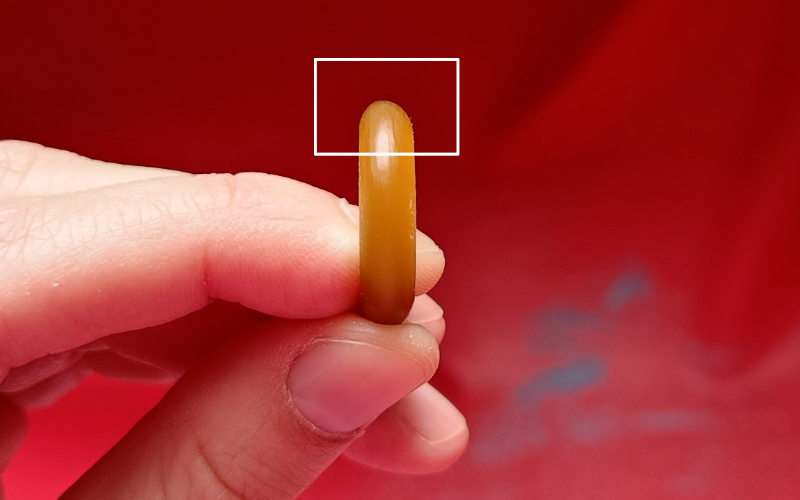 And you can clearly see it's leaning towards the left and needs some more work.
Look at the whole piece
There's one person who looks at all the separate parts that your piece is made up of. You, the maker. Everybody else looks at your piece of jewellery as a whole.
There are times you have a small irregularity in your piece. In your attempts to fix it, it becomes a big irregularity. In your attempt to fix that it becomes a big and obvious mistake.
Chances are that if you left that small irregularity alone, nobody else would've noticed it.
You can become so focused on all the small parts, that you forget to look at the whole. So step back and look at the entirety of your piece. If the irregularity distracts, you should fix it. If the irregularity blends in and doesn't distract, leave it!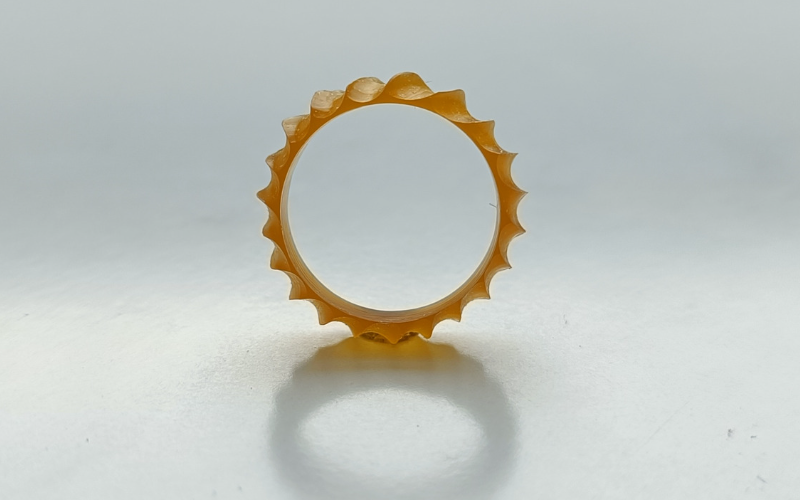 None of the waves in this ring are exactly the same. But that doesn't matter for the overall look of it. I could have worked on it for days to get every curve exactly the same, without it having much of an effect on the overall look of the ring.
This problem happens a lot with repeating patterns. To decide if it's an irregularity I should fix or not, I move the piece around so I don't know where the irregularity is and look at it. If it immediately jumps out at me, I know I have to fix it. If I have to hunt for the irregularity it's not noticeable and I leave it!
Comment below and let me know if these tips were helpful!